Smartroute
However you travel, take responsibility for your own safety. Don't let your phone, games or music (or even your friends!) distract you from what's going on around you.
When it comes to so-called accidental deaths, such as fire, drowning, poisoning or  falls, traffic kills far more children and young people (excepting babies) than all of  these events combined. Four out of five deaths of 10-19 year olds (excepting deaths  from illness) are in road crashes. (see www.brake.org.uk )
Do some research before a new journey – plan routes and identify places where you  might need to take extra care. Allow plenty of time to get there. If you are going by  public transport, check the times and stops carefully. Always have a back-up plan in  case there are problems.
You keep your skin clean. You condition your hair. You're eating right. You're doing all you can to look and feel great. But are you missing out on an important part of a healthier lifestyle?
No matter what your age or shape, you should exercise daily. Not only does exercise tone your body so you can wear your favorite jeans, it strengthens your muscles, keeps your bones strong, and improves your skin. And there are more benefits of exercise — increased relaxation, better sleep and mood, strong immune function, and more.
In addition, exercise boosts blood flow to the brain and helps it receive oxygen and nutrients. The better shape you're in, the faster you fire brain waves that are responsible for quick thinking. So, for example, if maths is a real problem, you may find that daily exercise, such as walking or cycling to school helps to solve it!
Cars and other motor vehicles produce gases when they burn petrol or diesel. These include carbon dioxide (CO2), which contributes to global warming. Exhaust fumes also contain carbon monoxide and other toxic chemicals which are harmful to our planet and our health, causing breathing problems and even some cancers. When you are a passenger in a vehicle you can actually be exposed to 3 times more fumes than if you are walking or cycling.
Petrol and diesel are made from oil, which is a 'fossil fuel'. There is only a limited amount left in the world, and it is getting harder to get it out from under the ground. (One of the reasons it is getting so expensive.) Perhaps in your lifetime there will be no more oil available, so scientists and engineers are busy looking for new ways to power vehicles – including solar, electricity, bio-fuels, hydrogen, even water!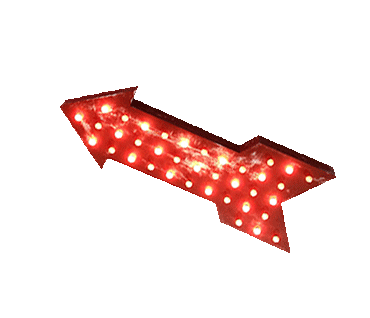 Owning and using a bike is much cheaper than running a car. You'll need a bike of course, but you can pick up a second-hand one quite cheaply, sometimes even for free if someone is feeling generous. You'll also need stuff like lights, a good lock and a helmet; and from time to time new tyres and other replacement parts. But again, you can often find good deals at cycle shops or through school.
Cycling is good fun and great exercise. Even if you are not particularly sporty you can get on a bike, travel to school and burn some calories at the same time.
You can travel independently; once your parents are confident that you know what you are doing, you can cycle to all sorts of places. There are over 100km of off-road cycle paths in Swindon – get hold of a local cycle map and have a look.
Cycling can be quicker than going by car, particularly for shorter journeys around town. You can use the cycle paths and get out of the traffic jams.
Cycling is good for the environment – no fuel, no pollution and no CO2 emissions, other than what you breathe out!
Your brain is important! – Always wear a cycle helmet, no matter how short the journey. Make sure it fits you properly, always fasten it securely, and replace it if it gets damaged.
Make sure drivers can see you – wear or carry something bright or fluorescent in the daytime and something reflective when it's dark. You also need lights on your bike when it's dark and in bad weather.
Stay alert – Keep checking around you for traffic, especially before riding out into a road from a driveway, path or side road, and always before changing direction. Don't ride with headphones or use a mobile – you need all your senses to stay safe.
Ride safely and confidently – find out about National Standards training courses. Ask at school or check with the council. Level 3 training will teach you how to cope with busier roads and more complex junctions.
Stay in control – Don't carry passengers on your bike or hang heavy bags on your handlebars as they will affect your balance. Put your stuff in a rucksack or use a rack or pannier bags on the back of your bike.